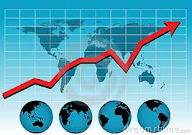 Website Translation – French to English – Technical Translation
Expand your market by translating your website to English. Between 1.5 and 1.8 billion people speak English, the most of any human language.
Choose between translation of website text only, or translation of your web-ready files (HTML, PHP, etc.). Through the use of specialized translation tools, internal website coding is protected against inadvertent changes. Only text visible to the Internet visitor is modified during the website translation process.
During my many years of experience, I have translated websites in a wide variety of technical and business sectors. Thanks to the vast storehouse of information now available on the Internet, I am able to find the necessary reference material to understand the concepts in a wide range of technical disciplines. By understanding what I am translating, I am able to produce a reliable translation.